Cooler Master MasterBox Elite 361 USB 3.0
Product details of Cooler Master Elite 361 Casing USB 3.0 (Cooler Master Malaysia)
Can be placed vertically and horizontally with 4pcs of rubber stands; enables users to manage the space in different way
Rotatable CM logo to present in different angles
Compatible with Micro-ATX and ATX
Front I/O panel for easy access
HDD compatibility up to 5 drives and 7 expansion slots provide great expandability
Vents on front panel for improved cooling performance of HDDs
Special Price
MYR135.00
was
MYR155.00
Availability:
Out of stock
Only 0 left
Product details of Cooler Master Elite 361 Casing USB 3.0 (Cooler Master Malaysia)
Can be placed vertically and horizontally with 4pcs of rubber stands; enables users to manage the space in different way
Rotatable CM logo to present in different angles
Compatible with Micro-ATX and ATX
Front I/O panel for easy access
HDD compatibility up to 5 drives and 7 expansion slots provide great expandability
Vents on front panel for improved cooling performance of HDDs
Original 2years Warranty By Cooler Master Malaysia
(*Only for electrical components)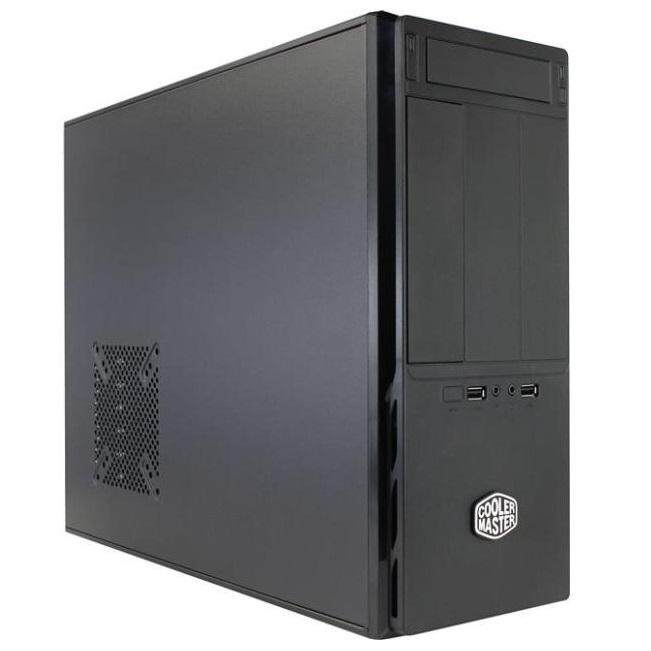 Elite 361
is a Mini Tower with modern and sleek design, which is compatible with Micro-ATX and ATX motherboards in a compact enclosure. It also supports up to 5 HDDs, which fulfills users' demand for expandability. With the rotatable CM logo and four rubber stands, the case can be placed vertically or horizontally as users wish. Elite 361 also provides superior ventilation with the top fan (120mm x 1) and adding fans on front (80mm x 1), rear (80mm x2), and side panel (120mm x 1). Additionally, the vents on front panel can conduct airflows to offer improved cooling performance for HDDs.
Special Design for Space Management:


Can be placed vertically and horizontally with 4pcs of rubber stands; enables users to manage the space in different way
Rotatable CM logo to present in different angles

Compatible with Micro-ATX and ATX
Front I/O panel for easy access
HDD compatibility up to 5 drives and 7 expansion slots provide great expandability
Vents on front panel for improved cooling performance of HDDs